10 Apr 2014
Caremark (Malta) at ETC fair 2014
Caremark (Malta) has joined other leading companies in the country in participating at the annual ETC fair which is being held on 20,21 and 22 march between 9am-5pm at the Phoenicia Hotel in Floriana.
Come and meet us there!
If you are interested in joining our team of care and support workers ....bring along your CV and we may organize an interview for you on site! You are also always welcome to call on 23456500 to note your interest.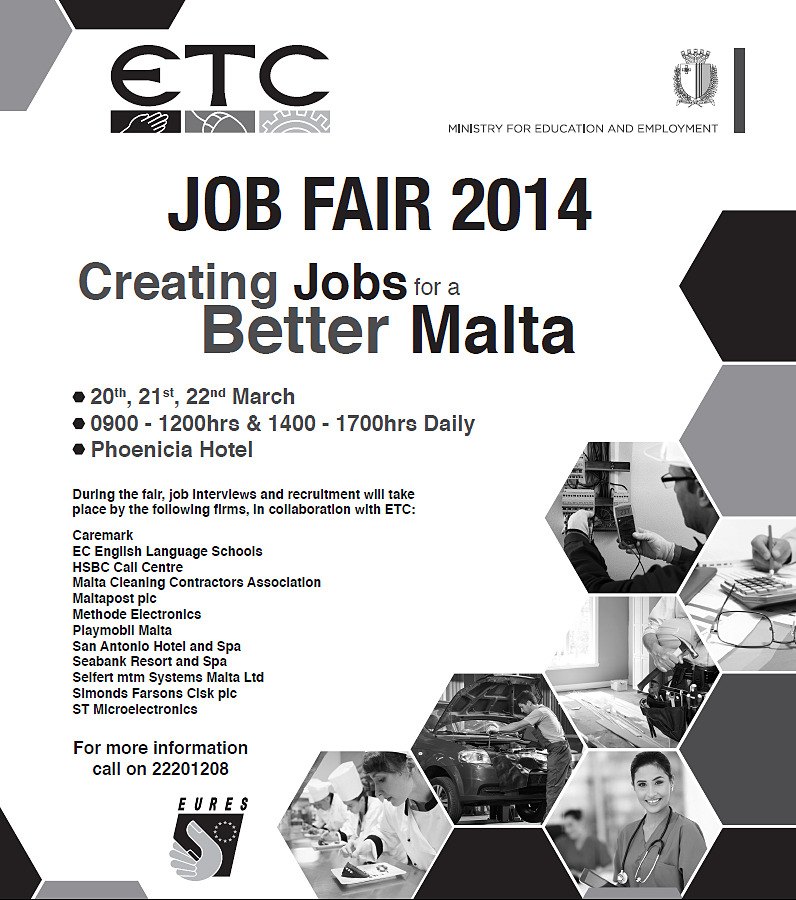 < Back to all News Articles