10 Apr 2014
Caremark | Launch of Care and Support Services for Tourists
Caremark (Malta) has launched a new strand of services: care service to tourists. This innovative addition to its portfolio seeks to address the needs for care and support some tourists may require when visiting Malta and Gozo.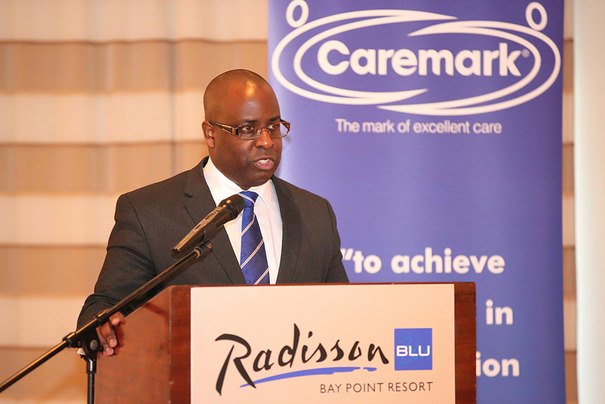 Drawing on Caremark's international reputation and experience, Dr Maria Cassar, Brand Manager Caremark (Malta), presented Caremark's (Malta) unique potential to address a noted gap in the tourist industry during a presentation at the Radisson Hotel in St Julian's. "This is an attempt to maximize equal opportunity for individuals of an older age or with a disability, to visit Malta, as well as to optimize the respective experience of these individuals once on the island." said Dr Maria Cassar.
Mr Kenneth De Martino, Chairman of Caremark (Malta) explained that this new initiative was in line with the strategic development plan for Caremark (Malta) Ltd for an innovative and streamlined portfolio of extended Caremark services. Mr De Martino also thanked Mr. Winston J. Zahra, CEO of Island Hotels Group for their remarkable collaboration towards this initiative and his full support to the introduction of the referred services.
Mr Paul Richards, International Development Manager, commended Caremark (Malta) for this innovative initiative and pledged full support. Referring to the fact that Caremark UK provides a quarter of a million hours of care to individuals across the UK, Mr Richards noted that the new availability of streamlined continuation of Caremark services, for services-users from the UK who travel to Malta often in search of warmer weather during the Autumn and Winter, augurs well to boosted tourism figures in this regard. Caremark's (Malta) new services for tourists will be promoted across all service users in the UK and Ireland
Dr Gavin Gulia, Chairman MTA explained that tourist demographic trends and stats strongly suggest that such support and care service towards tourists is not only a good idea, but a needed one. Quoting data which demonstrates that more than half a million tourists (528 943) aged over 50 years, and a nearly quarter of a million tourists (224 492) aged over 65 years visited Malta in 2013, Dr Gulia vouched government support towards this new strand in care services offered by Caremark (Malta).
< Back to all News Articles